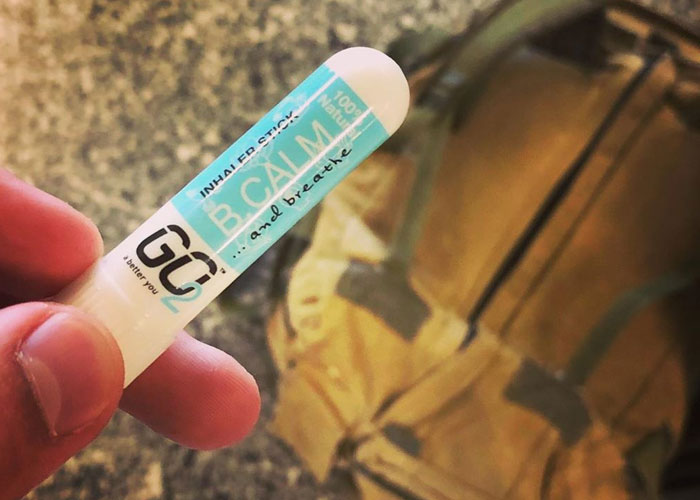 Brothers, Marc and Benjamin Shipman, two successful Cardiff-based entrepreneurs, have launched The GO2 Brand (www.theGO2brand.com) to the UK market after discovering and benefiting from essential oils.
The brothers were born in Wales and grew up in Sweden, before returning to the UK, with both then flourishing in their respective fields. Marc is a property developer, entrepreneur and father of three, with an active social life; whilst Benjamin is the co-founder, co-owner and Marketing Director of a number of haircare brands, having previously consulted for the likes of IKEA, Adidas and Microsoft, all while maintaining an active outdoor lifestyle.
In recent years, Marc found himself struggling with anxiety and was introduced to essential oils by a friend. Feeling the immediate positive effects the oils had on his mental wellbeing and wanting to ensure it wasn't a placebo effect, Marc has spent the past two years reading journals and research papers, meeting with industry leaders, university researchers and aromatherapy experts, before then testing essential oils and products in destinations as far away as Australia.
Essential oils are a mixture of volatile and organic compounds found in plants; the volatility allows the molecules in the oil to change state, dispersing quickly throughout the air and releasing the sensory aromas. They play a key role for a plant's natural defences, and are most commonly found in bark, sap, leaves, seeds and fruit rinds.
Knowledgeable enough to blend their own essential oil combinations – having felt the benefits themselves – and with extensive knowledge of the retail sector, the Shipman brothers launched The GO2 Brand, with the product being both manufactured and packaged in the UK.
While only available in the UK right now, the brothers have ambitious plans to export to both European and Global Markets.
The range includes four blends, all using tried and tested aromatherapy oil blends: Sleep, Focus, Energy and B.Calm. Each is made with a different combination of ingredients, with the essential oils all targeting the limbic system in different ways, for example eucalyptus essential oil promotes healthy circulation, whilst rosemary essential oil boosts memory retention.
Each stick costs just £3.99 and they are safe to use as many times per day as the user needs.
Benjamin Shipman, Co-Founder of www.theGO2Brand.com, talked about the launch:
"Having both felt the positive effects of essential oils, and understanding the wider need for everyone to have access to this at a cost that wouldn't break the bank, we knew we had to get to work. The benefits of essential oils have been known for more than 6,000 years, but only just now have we been able to create a product that everyone can have access to and can carry with them wherever they go. We truly believe we can help people across all walks of life, whether they're struggling to sleep, feeling stressed and anxious, or generally need a little help focusing on the task at hand."