Welsh Environmental Charity praises Wales' recycling achievements as 64% target exceeded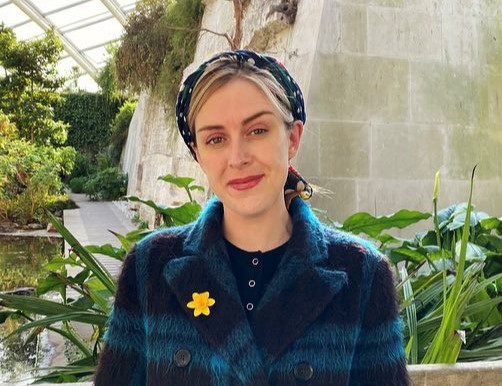 Environmental charity Sustainable Wales welcomed news that Wales recycling levels have reached a record high, with the country as a whole exceeding the latest recycling target and achieving 65.14% for 2019/20, according to statistics published today.
2019/20 is the first year that Wales has reached the 64% statutory recycling target rate, having previously been at 58% since 2015/16, with 17 of the 22 local authorities in Wales delivering against the increased target in the very first year – and three of the local authorities in Wales having achieved a level which exceeds the next target of 70% by 2025.
The figures show 1.51 million tonnes of material was generated within Local Authorities in Wales in 2019-20, a decrease of almost 2.0 per cent on 2018-19. Nearly a million tonnes (984,935 tonnes) of this was recycled, re-used or composted.
Sarah Murphy, Chair of Sustainable Wales charity, based in Porthcawl said,
"It is incredibly positive to see Wales reach a record high for recycling, and a testament to how we can make a difference when we all pull together in the same direction. However, in terms of the global climate emergency, we must now move beyond recycling to a circular economy. That means a  significant change of products designed for ease of reuse, remanufacture, refurbishment, refashion etc,  if we want to be a zero waste, carbon neutral nation by 2050. 
Our charity has campaigned for over 20 years for sustainable development and ethical consumerism, and we look forward to the Welsh Government's Circular Economy consultation and strategy that is due to be published at the end of the year. We hope to learn from our record recycling achievements, and see a strategy that also addresses food justice, social justice and creates a more resilient and collective economy and society in Wales, the waste strategy is only one part of it."
The Welsh Government also welcomed the news, having invested £1 billion in household recycling since devolution.
Welcoming the achievement, Environment Minister Lesley Griffiths added:
"For Wales as a whole to exceed the target in the first year is testament to the considerable effort everyone has put in. We could not have achieved a record year for recycling in Wales without the hard work of our local authorities and households across Wales and I'd like to particularly congratulate those authorities who have exceeded the next target five years early."
"Wales is already a recycling nation and we are rightly proud of our achievements.  These figures not only show that we are on track in meeting our goal of zero waste by 2050, but also show the progress being made towards a circular, low carbon economy."