M&S Foodhalls in Cardiff remain open – here's how to skip any queues!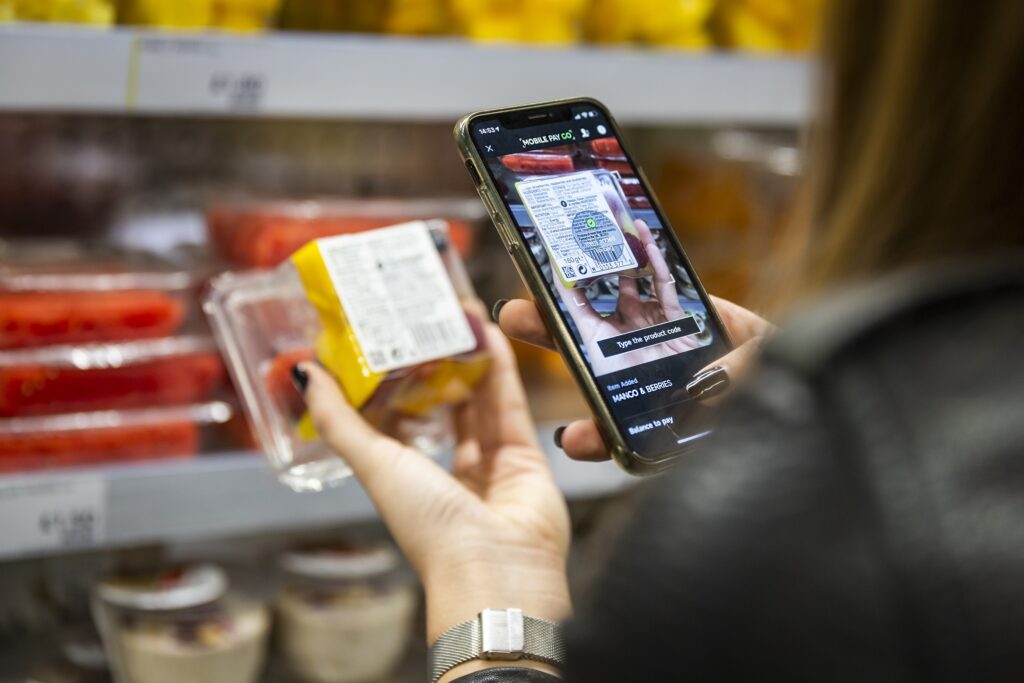 M&S Culverhouse Cross Foodhall and M&S Foodhalls across Cardiff are open and the company want to let customers know that their shelves are stocked with the highest quality, great value ingredients and dishes, including hundreds of exclusive Eat Well products, making it easy and delicious to make healthy choices on your weekly shop this January.
Up-to-date opening hours can be found online on the M&S store locator.
Which Cardiff stores are open
Across Cardiff, M&S Foodhalls are open including: M&S Cardiff, M&S Cardiff Capital Retail Park, M&S Cardiff Avenue Simply Food, M&S Cardiff Llanishen Simply Food and M&S Talbot Green.
M&S Culverhouse Cross Foodhall is open Monday – Friday from 8:30am – 9:30pm, Saturday from 8am – 9pm and Sunday from 11am to 5pm. At M&S Culverhouse Cross, parking spaces are readily available and free for you to use.
The company have shared the following tips to help customers avoid the need for queueing at this time:
Reserve a shopping slot to avoid queues
To make it even more convenient for key workers, the vulnerable or parents juggling home-schooling, the company have extended their popular shopping reservation service 'Sparks Book & Shop', meaning customers can reserve a shopping slot at a time that best suits them, removing the need to queue should there be one.
First trialled in September, before being rolled out to all stores as part of our commitment to help make shopping quicker, easier and safer for everyone, the service has been a huge hit with customers – having now facilitated over half a million bookings in total! It will be extended until the beginning of February at least.
Pay by Smartphone
Customers popping in for a smaller shop of essentials can also skip any queues at the till by paying for their shopping on their smartphone.  Mobile Pay & Go service is available via the M&S app and is incredibly easy to use for shops up to the value of £45. Simply open the app, scan the barcode of each product as you go, then pay from your phone using a card or Apple Pay.
What to look out for when you're in-store
This January the company are focusing on healthy eating, launching their biggest ever range of products which taste good and are also also good for you and your family. The range features ground-breaking, nutritionist-approved Eat Well range to the very latest plant-based innovations, offering something for everyone.
Packed with veggies, vitamins and all the good stuff, if a product has the Eat Well seal of approval then you KNOW it's good for you.
Eat Well Range
Eat Well is a set of nutritional guidelines, developed with guidance from the BNF, measuring key nutrients vital for a balanced diet.  Exclusive to M&S, the Eat Well logo clearly shows customers the product is a healthier choice, and will taste delicious too, of course. It's like shopping with your very own nutritionist.
Here's just some of the Eat Well products, with more to choose from:
Buddha Boost Bowl £3.50, 400g
With black rice, mushrooms, butternut squash, kale and turmeric, source of protein, low in salt and saturated fat, source of fibre and each bowl provides you with an impressive 2 of your 5 a day.
Smoky Chipotle Chicken £4, 380g
Delicious smoky chipotle spiced chicken with roasted butternut and wholegrain rice, turtle beans and chickpeas, high in protein and 1 of your 5 a day.
Teriyaki Chicken & Black Rice £4, 380g
Succulent teriyaki chicken and black rice with roasted mushrooms, fresh carrot and pak choi, high in protein and 1 of your 5 a day.
Turkey Meatballs £3.50, 400g
Turkey meatballs with butternut squash spirals, courgette and feta, high in protein and veggies with each dish containing 2 of your 5 a day.
Aromatic Coconut Chicken Curry £4, 400g
Creamy coconut chicken with spiced potatoes and cauliflower, high in protein, low in saturated fat and 2 of your 5 a day.
Moroccan-Style Chicken £4, 400g
Spicy chicken with couscous, pickled carrots and red peppers, high in protein, low in salt and saturated fat and 1 of your 5 a day.