Top Live Dealer Casino Games In 2020
Introduction
Bored in the house and in the house bored? Here are a few live dealer games that can help to while away the time while you're stuck in quarantine. We promise that it will be worth your time, all with the click of a mouse!
Poker has advanced by leaps in online casinos. Now, you can play with live dealers handing out the cards, and providing real-time poker games for you all in the comfort of your home. Besides that, we know that there are many sources where poker games can be found. However, we suggest trying to play a game of live poker if you have never had the chance to. We know that most people prefer to play against the house rather than other players and in the interest of such specifications, we have curated a list of such live dealer games that you may enjoy. But first, before you play, let's try to understand the betting that goes into poker a little better. And for those who prefer other forms of online gambling, be sure to check out this bingo site where you can get free spins on registration. 
For every game of poker, there are two common variations of starting the bet. The first way is by having a forced bet in which all players contribute a small and equal sum of money, that was mutually agreed on, to the pot before the cards are dealt. This ensures that there is an incentive for all players to play. The other way is by having blind bets in a game, a type of opening where a player starts by betting half the value of a blind, which has to be previously agreed on as well, and the next player follows by betting the full value of the blind. Either of these methods allows some money into the pot for the very first round and ensures that subsequent rounds will have a consistent cash flow into the pot regardless of how the game goes. 
Once the game starts, there are three general actions to choose from once it is your turn. You can either "call" to match the current value of the bet, "raise" to increase the value that you wish to bet, or "fold" to forfeit your hand and involvement in that round, a wise choice if the cards are against you. That's all you need to know to begin playing poker. There are also concepts of side bets, where winning or losing is independent of the main betting that goes into poker. 
Stud with a Side
Perhaps you are one of those who have tried games like Caribbean stud before; if so, you will be most familiar with the supposedly new Casino Stud Poker. Entering in 2019, this particular poker game will let you have a chance at the progressive jackpot if you are willing to pay for the bet on the side. Just like all the casino poker gamers that are operated by live dealers,  this game is played only opposing the house, with two side bets and a seat will always remain open. 
The premier choice is trying for the side bet which might give you the jackpot, and with an additional bet, a Royal Flush will let you win the prize that is currently being displayed. However, do keep in mind that even though your hands might be lower, they are awarded as well. For example, if you draw a three-of-a-kind, it is valuable at three times the usual, while a straight flush can gain you up to 2,500 times.
As this game deals with faced-up five player cards, another alternative bet called the five and one includes all six cards. The game's goal is for you to have six cards to gain the top hand that has five cards.  
Hold or Fold'em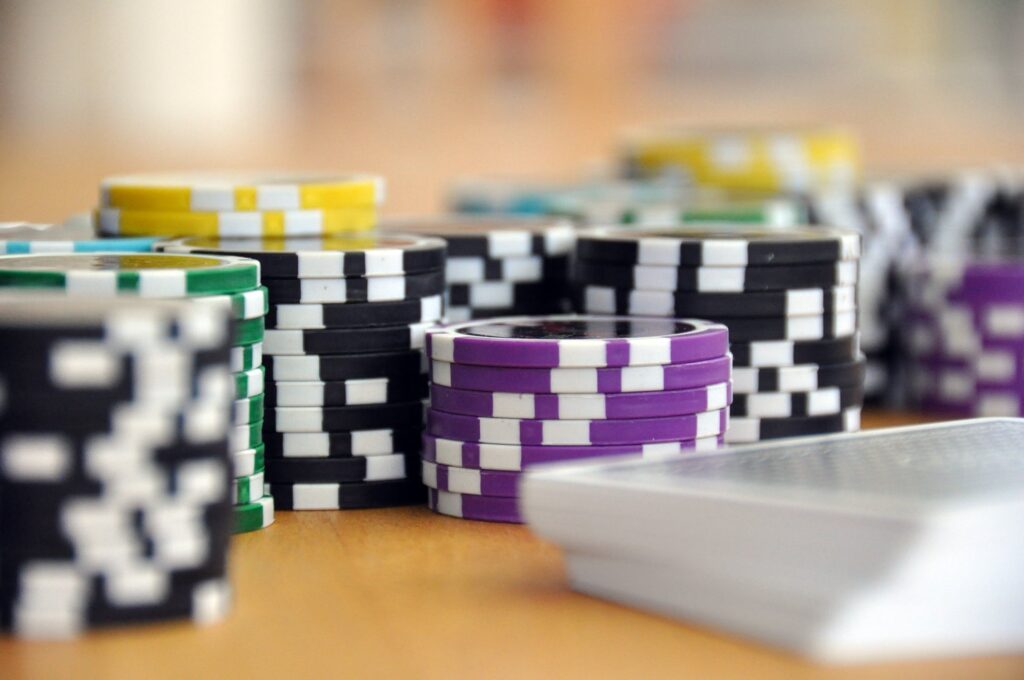 Fans of Texas Hold'em! This is your chance to join a poker room online to see your name appear beside that of your competitors. Finding an open seat at Vivo Gaming's Casino Hold'em table is always guaranteed. 
As a bonus to the live casino, this game is simple enough for first-timers to get the gist of. To start off, you place a stake and get two cards subsequently. Three cards are then placed in the center, and you have to choose if you would like to remain or stay out. Sounds easy enough? If you remain in, you are entitled to raise your stake two times, but the betting round ends there. No decision will be called at that particular round.
This particular casino game comes with a single bet on the side alternative. You can choose to place stakes for an Aces or perhaps, even a Better prediction. What happens is that your two first cards, as well as the three community cards, will be combined together for potential awards.
Three Card poker
The top casino poker with a live dealer has to undoubtedly be Evolution Gaming. The catalog for it belongs to a group of those that are extensive and variety-filled, which includes a plethora of games for you to choose from. Some of the games you might be interested in are Texas Hold'em Bonus, the above-mentioned Caribbean Stud, Three Card Poker, and many others. 
Here's a quick rundown on how Three Card Poker is played if you have never heard of it. It is essentially a fast round game coupled with two bets on the side. Taking out the side bets, however, you are limited to low stake payouts. Hence, to achieve more impressive results, you may want to place stakes in the side bets of Pair Plus or even consider the Six-Card Bonus options. 
In the simplified version, each player will get three cards and have three placed downwards to the dealer. After the dealer carries out the live poker actions, the dealer will require minimally a Queen high to join the round, and you'll get your money back on your starting bet if you fail to do so.  
Conclusion
With quarantine rife in every country and throughout the world now, poker has been made available and conveniently accessible from your home. With online casinos, you do not have to purposely go to a proper casino to scratch that poker itch anymore. Poker is also starting to trend in online casinos, so be sure to check them out!