11,000 M&S meals donated to Cardiff charities during Covid-19 crisis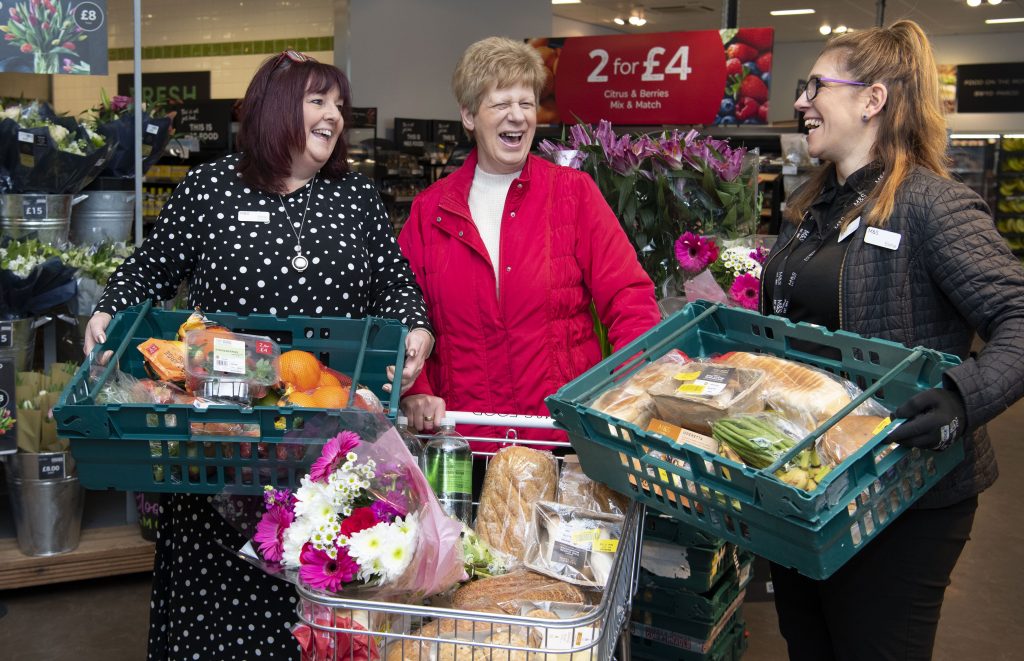 M&S stores across Cardiff have donated more than 11,000 meals through local charity partnerships since the 1st March, helping to support vulnerable people in the local area during the Covid-19 outbreak.
The retailer's food redistribution programme has been going since 2015, but the recent rollout of a new app has allowed M&S to respond to the increased demand for donations from groups who are helping vulnerable people through the Covid-19 crisis. The app, which makes it easier for colleagues to donate surplus food to charities, is now in all 585 M&S stores, enabling many of them to more than double their food redistribution rates. Across the UK, donations since March 1st have now surpassed the million mark.
Surplus food from stores across Cardiff has been a lifeline for those reliant on local causes, including Caerau Development Trust, St Clements Court Garden and Social Group, Rainbow of Hope, Dyfrig House and Oakmeadow Court Garden and Social Group.
Elizabeth Perrett Atkins, Director and founder at Rainbow of Hope, said: "M&S are integral to this work. Without their kind donations we would be unable to provide bread or cake products to our substantial food parcels. We are currently supplying up to 50 parcels a day from Monday to Saturday with new clients reaching out to us on a daily basis. If there are loaves left over, and because M&S gives so much to us there regularly are, we then pass them onto hostels where homeless folk have been temporarily housed due to the coronavirus. We'd like to take this opportunity to thank M&S for their continued support. God bless you all from all at Rainbow of Hope!"
Neil Enoch, Store Manager at M&S Culverhouse Cross, said, "At M&S we're proud of the role we play in our local community, and we're doing our bit to support where we can during these unprecedented times. Our overarching goal is to halve our food waste by 2025, but when there is food surplus our priority is for it to end up on someone's plate through our redistribution programme with Neighbourly. This has never been more important than in the last two months, so we're delighted that the food is reaching those who need it through our brilliant charity partners."
COO of Neighbourly, Zoe Colosimo, said: "Local charities are coming under immense pressure and need support now more than ever during this crisis. Surplus food and donations have delivered essential help quickly to where it's needed most – at the heart of our local neighbourhoods. It's fantastic to see the phenomenal effort that has been put in by M&S store teams and good local causes, there's a real sense of community building".
M&S is always looking for new partners to work with. Local charity and community groups who would like to get involved in the food surplus programme or other charity initiatives are encouraged to email mands@neighbourly.com to find out more.