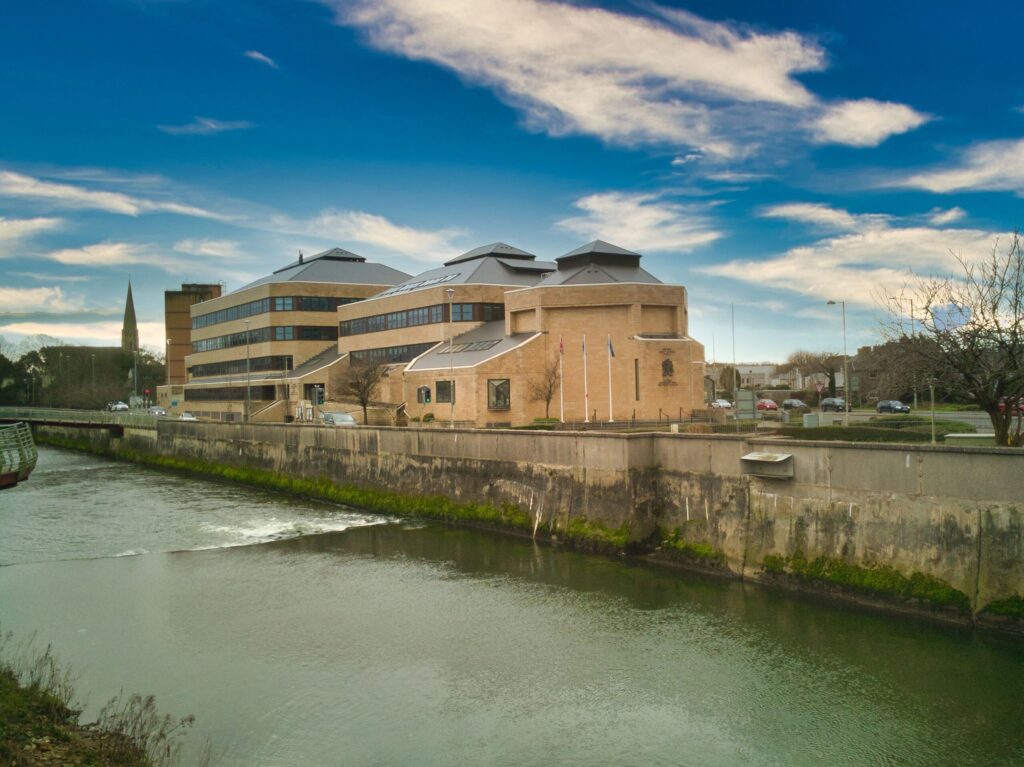 Members of Bridgend County Borough Council have received an update on the authority's performance for the year 2019-20.
The Annual report to Council outlined the authority's progress in meeting the well-being objectives laid out in its Corporate Plan and the Well-Being of Future Generations Act.
The report found that overall, the authority had  performed well, meeting 34 out of 41 commitments (82.9 per cent) and narrowly missing a further three (7.3 per cent) milestone targets.
Out of a further 56 indicators, 52 were matched against their targets. Of these, 35 hit their target (67.3 per cent), nine narrowly missed their target (17.3 per cent) and eight (15.4 per cent) missed their target by more than 10 per cent.
After successfully helping 334 people find new jobs ahead of its target of 180, the council's employability programme was recognised as being the most successful in South Wales, while the council supported young jobseekers by providing 35 new apprenticeship positions against a target of 25.
In addition, 72 school pupils aged 15 and 16 were supported in undertaking the highly successful junior apprenticeship programme at Bridgend College.
The council reduced the number of young people not in education, employment or training to 0.7 per cent – far more that the target of 1.3 per cent, and less than half the Wales average.
The council's efforts to bring empty properties back into use around the county borough saw a total of 34 properties renovated and 20 additional homes created, significantly beating its target of five.
The council increased provision for young homeless people by developing a Housing First Youth project in partnership with Caer Las and an assessment centre in partnership with Llamau.
It also provided longer-term support to homeless people with multiple and complex needs through a partnership with the Kerrigan Project, and delivered an alternative to the use of bed-and-breakfast accommodation by providing alternatives with specialist built-in support.
This has helped users of the service to develop independent living skills, and transition into finding long-term accommodation. The council also became the first local authority in Wales to launch a new online system for people in need of housing support.
The council's reablement service, which aims to help people recover their independence, helped 392 adults with varying packages of care and support, and helped 1,508 people avoid having to access mainstream services – 50 per cent more than the set target.
The report highlighted how the council is undertaking a range of regeneration schemes, and is also pioneering proposals for reducing carbon emissions across the UK via the district heat network and Caerau minewater projects.
Efforts to reduce the county borough's carbon footprint resulted in a 29 per cent reduction in carbon dioxide emissions compared to the previous year, and a £1.3m investment programme is underway to establish more energy efficient council buildings – part of the authority's efforts to minimise its carbon emissions.
Areas where the council did not perform as well are expected to be affected by the Covid-19 coronavirus pandemic. With visitor footfall down and the number of vacant premises rising across all four town centres in Bridgend County Borough, the authority missed its targets for reversing these trends.
A delay in the sale of Ysgol Bryn Castell meant that the sale proceeds will be reflected in the 2020-21 financial year, and the council also missed the target for moving services online by delivering two instead of three.
Council Leader Councillor Huw David said: "Despite the unprecedented challenges that we are facing, the annual report has highlighted how the council is continuing to deliver essential services which are making a real difference in the lives of the people we serve.
"We will now consider how these services can be improved further, and will look at areas where further work is required.
"Much of this success is down to strong management, effective partnership and the sterling efforts of our staff, and I would like to thank them for their ongoing efforts."
"As we look towards the future, the council will revise the Corporate Plan to take into account the impact of Covid-19, and will continue to deliver services in partnership and collaboration."