Enjoy lighter and healthier options at The Ivy Cardiff this January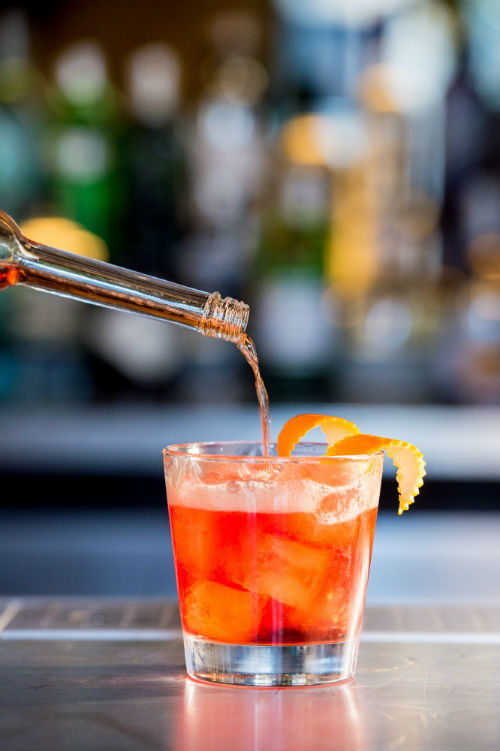 Whether you're looking to adopt a more plant-based lifestyle this month or detox after the festive season, The Ivy Cardiff is the perfect setting to enjoy some healthier and lighter dishes and drinks.
The brasserie offers a range of light and mouth-watering dishes as part of the a la carte menu available until March. The Tossed Asian Salad, priced at £7.50, includes a delicious combination of beansprouts, pak choi, watermelon, broccoli, cashew nuts, sesame and coriander with hoisin sauce, whilst the Jackfruit and peanut bang bang salad is another of the brasserie's scrumptious dishes, made with Chayote, Chinese leaf, mooli, crispy wonton, peanuts, sesame seeds and coriander, priced at £12.95.
Additionally, if you're looking for healthy but appetizing drinks, The Ivy Cardiff has a range of smoothies and low and no alcohol cocktails available on the specials menu throughout January. The Temperance G&T, priced at £8.75, is a delicious blend of full flavoured G&T with very low alcohol content using Hayman's Small Gin, Fever-Tree Naturally Light Tonic and a fresh twist of pink grapefruit.
Other options include the Nogroni, a non-alcoholic version of the classic Aperitivo with Seedlip Grove 42 Citrus stirred with Sweet & Bitter Aecorn Aperitifs for £5.95, and the Note Worthy Julep, made with a Bitter Note Alcohol-free Amaro, low sugar sweetener and fresh mint leaves churned with crushed ice in a julep tin for £5.95.
For more information on the menu, please visit: https://theivycardiffbrasserie.com/menus/