How to Get a New Job during COVID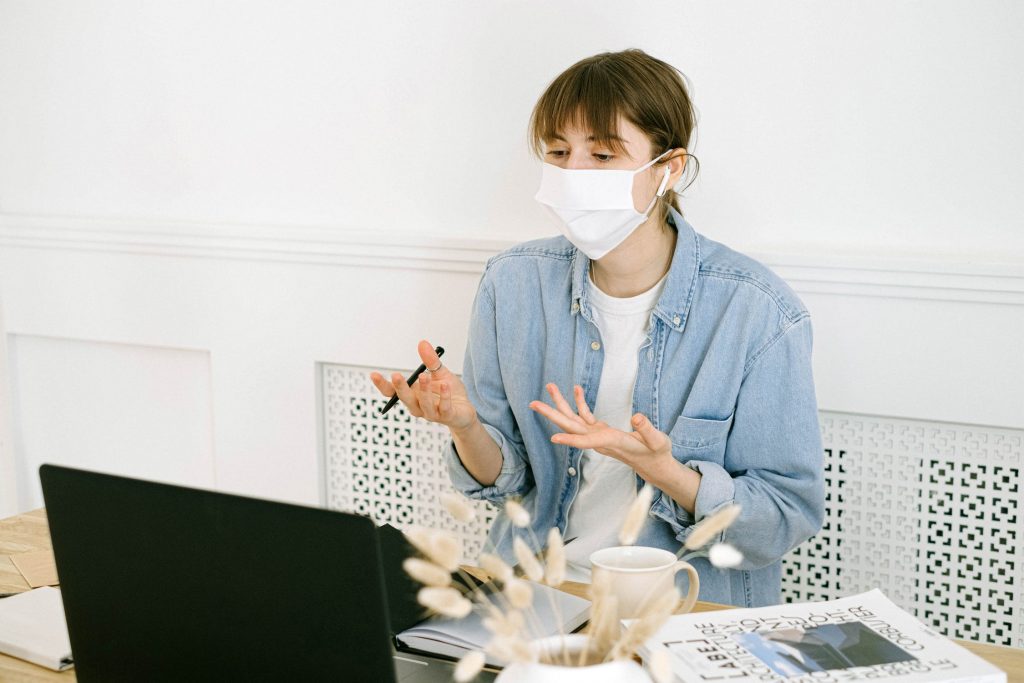 Many companies in the UK have moved to remote work to battle the COVID-19 pandemic, but others have unfortunately seen workers being furloughed or laid off.
This means there are a high number of individuals wondering how to best continue updating and sending CVs to look for jobs. However, despite concerns, employers are still hiring despite grim economic predictions of a forthcoming depression. However, if you are looking to change career or find a new job, professional advice is to continue networking (albeit online) and continue to search and apply for jobs – although you may need to change your approach a little.
Some organizations may not be recruiting now since they are trying to figure out how to conduct their businesses in a virtual manner – but other employers are still recruiting. Keep building your relationships and share your ideas. This will increase your chances of getting a job when firms start hiring. So, you should be ready for any job openings as these tough times will soon come to an end. But, in the meantime, you can continue working on your job search.
Here are tips and techniques that you can use to navigate the jobs market during these challenging times:
Get comfortable with the remote interview process
For the foreseeable future, most job interviews will take place online, so focus on how to present yourself to the video camera. Think about getting camera angles so the recruiter can see your face, and dress smartly.  Additionally, although the interview is remote, you will still do best if you can make an emotional connection with the interviewer – this is harder to do on video than it is in person.
To get comfortable with remote interview reality, consider the following;
Make eye contact by looking into the webcam in a direct manner.
Dress in a proficient way in case you may need to stand.
Choose a clean and clear background.
Nod and smile more often than necessary.
Use your hands to establish a connection.
Polish your resume for the bots
You may wonder what we mean by 'bots', but the majority of leading job boards utilize AI-powered applicant tracking systems such as Taleo and iCIMS to shortlist prospective candidates. Therefore, for job seekers, learning how these systems work is as important as articulating what hiring managers are looking for.
Bots target keywords that are relevant to the vacant position. To move forward and get your resume in front of a real person, utilize wording from the job description in your document. Don't make a carbon copy of the job requirements, but ensure that you use similar keywords.  If you do not know how to go about it, ask for help from ResumeThatWorks services.
Look at the IT roles with a future
IT roles offer good future prospects and are a good bet for a long term career.  Bourgeoning IT careers such as data engineers, analytic professionals, data scientists, cybersecurity, and product managers are all in demand – and often training is readily available. While on furlough or laid off, why not explore opportunities for upskilling in these valuable skills?
Fill that digital transformation pain point
One of the priorities on the list of an IT leader is digital transformation. As a prospective job candidate, how can you help fill the pain points in a company's digital transformation plan? Well, you will need a little networking, that is, interact with someone inside the company who is willing to chat. Additionally, you will need to do some analysis.
Use essay services to boost your grades
The coronavirus pandemic has also made a major impact in the academic life of students all over the world. While as a volunteer, or a part time worker, you may have been struggling with working on your academic writing assignments. Also, as you are busy trying to get a job so that you can sustain your needs and necessities, it is crucial to ensure that you maintain good grades. Several online classes are in process in different parts of the world. And, instead of burdening yourself with some of the assignments and house chores, why not get professional help from reliable services such as EssayWritingService to boost your grades?
Doing so will enable you to solve the majority of your most complex assignments. Hence, this will give you time to do other things that require your immediate attention.
Pump up your LinkedIn profile
You may be a fan or not of LinkedIn. Nonetheless, this platform offers hiring managers' or employers' first impression of you. And, if you are serious about looking for job opportunities and you want your profile to stand out, you should avoid blunders. Also, the below are some steps you should consider;
Create a compelling summary. Ensure you incorporate latest, pertinent and measurable accomplishments in your summary to distinguish yourself from other applicants.
Supplement metrics and projects to your experience section. Incorporate a succinct summary of your job duties and responsibilities. Also, include primary achievements, relevant projects and metrics that you are proud of.
Fill your skills section. State the software, systems, and technologies you have experience with.
Go big with your recommendations. Incorporate a recommendation from more than one person. It can be your business partner, former colleague, or vendor.
Mind the gap
Most individuals looking for quick start jobs dread elucidating gap time on their CVs. In reality, you will have a gap in 2020 – whether you need to take care of personal staff, a layoff, or other issues. With the current environment, hiring managers will be chary and considerate of resume gaps in the coming years. Hence, if they inquire about it, be ready to discuss how you filled it.
In conclusion, job hunting during the coronavirus pandemic feels like 'Groundhog Day.' From checking in with your contacts, scouring LinkedIn, and sending cover letters, you will find yourself doing this for quite a while. But, you need to know that there is no best time to apply for jobs during this period. You can send as many resumes as possible since you never know when the economy will regain its stability. And lucky for you, the above are some tips and guidelines that can help you look for a job during the COVID-19 pandemic.