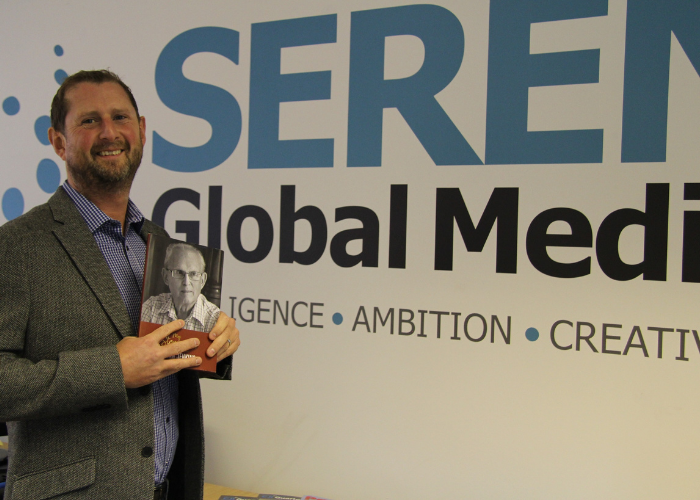 A new business has been launched in Swansea dedicated to helping individuals document their lives in a personal, professional biography.
My Story Told has been launched on the back of an increase in interest in researching family trees and reconnecting with long lost relatives – a phenomenon that has grown exponentially during the UK's lockdown.
Findmypast says it has seen a 50% surge in new visits and searches on their platform since March – suggesting that lockdown has led a lot of people to start studying their family trees. Ancestry, the family-history website, has seen a 37% increase in new subscriptions year-over-year during the pandemic.
My Story Told guides individuals through their life-journey by conducting many hours of in-depth interviews that are recorded. This information is transcribed, edited, and sliced and diced into chapters, working closely with the individual whose life is being documented.
Pictures, images, family trees and other historical documents are then added during the design process to produce a bespoke product perfectly tailored to the needs of each customer. The end-product is a set of hard-back books that can be passed down through the generations, though My Story Told also offers a multimedia package that includes video extracts and sound recordings.
The business was launched thanks to a seed investment by Seren Global Media, a media company with a presence in Swansea and London. Its staff are all former journalists and editors, well versed in accurately documenting stories of all descriptions.
Wyn Jenkins, the founder of My Story Told, said:
"As a child, I was always fascinated by my own family tree, which had been carefully documented by my father, as well as a two-page letter written by my great grandfather detailing aspects of his life and his family.

"While important for personal reasons, I realised these documents also have important historical significance, detailing a moment in time from the past and a way of life we find it hard to imagine now. I had always thought how interesting it would have been if he had written more – a whole book maybe.

"That is why we have formed this business. To allow future generations to better understand their ancestors – who they were and how they lived. To give ordinary people the opportunity to tell their story and leave a legacy for future generations to enjoy. Many people have great stories to tell, which would be appreciated by their children and grandchildren now. But imagine how much their future generations will enjoy reading about their entire lives?

"The idea is to make leaving a legacy in the form of a professional biography a possibility for anyone – not just celebrities and the wealthy. We are committed to detailing individuals' stories so that their legacy can be studied and celebrated for decades, if not centuries, to come. It could also change the nature of bedtime stories for generations!"