Amazon in Swansea Supports Matthew's House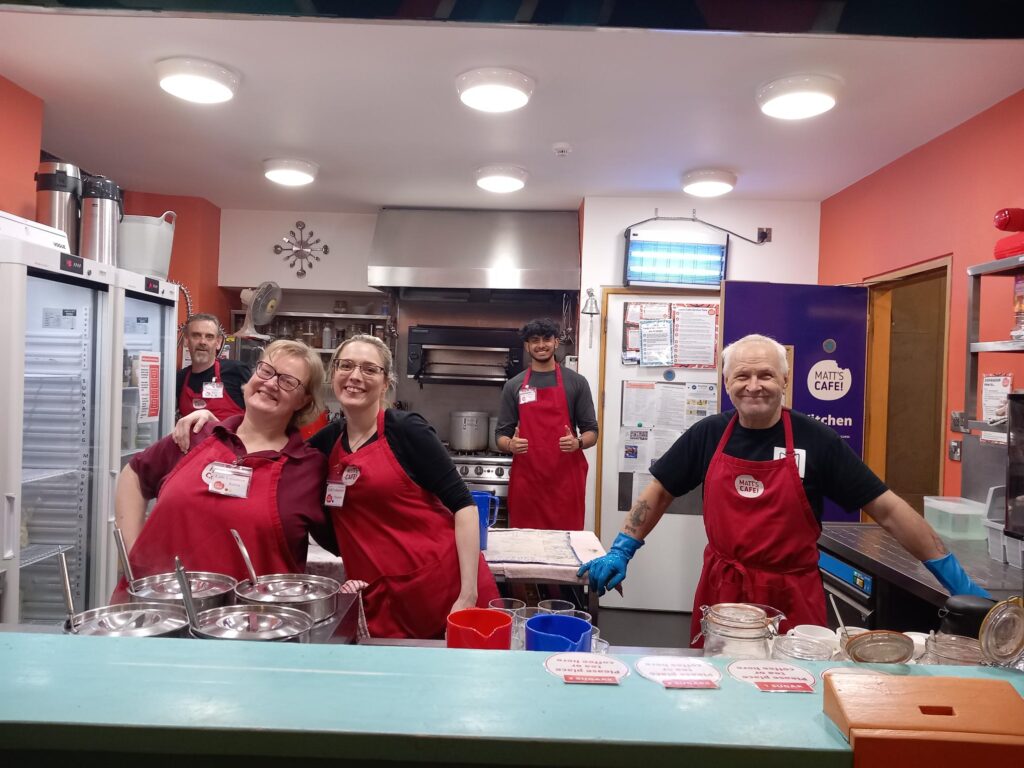 HOMELESSNESS CHARITY SUPPORTED BY AMAZON IN SWANSEA
 A charity supporting vulnerable people has received a £1,000 donation from the team at Amazon's fulfilment centre in Swansea.
Matthew's House exists in the heart of Swansea, providing a warm and welcoming building for the homeless and most vulnerable people in the city. The charity also runs a café, laundry and shower service, provides dignity packs and offers friendly advocacy and signposting.
The donation from Amazon will go towards ensuring the project remains a safe, reliable, and warm place for guests to visit, particularly during the winter months. This includes, increased heating costs, additional seating in the cafe, essential maintenance, kitchen equipment and providing support for their 110 faithful volunteers.
Speaking on the donation, Dan Boulger, General Manager at Amazon in Swansea, said:
"We are pleased to give Matthew's House this donation, as charities that support the vulnerable are vital within our community. The support provided by the staff and volunteers is life changing to those in need and we want to see it continue."
Nina Shepherd, the employee from Amazon in Swansea who nominated the charity for support, said:
"I'm so glad we can support Matthew's House with this donation. The charity's efforts to help the most vulnerable members of our community do not go unnoticed and I hope that with this donation, they can continue their work."
Ellie Phillips, from Matthew's House, added:
"We are so thankful for the financial and voluntary support we have had from Amazon. We loved having a team with us for the day and were so impressed by how hard they worked and their enthusiasm. This financial donation allows us to be consistent for our guests and volunteers and adapt to the changing needs of our community, especially as winter and cost-of-living pressures mount up. Thank you for believing in Matthew's House and helping us deliver hospitality and hope in our city!"
The donation to Matthew's House was made as part of Amazon's programme to support the communities in and around its operating locations across the UK.
Community donations and employee volunteering are just two of the ways Amazon supports the communities in and around its operating locations across the UK. Amazon provides students, teachers and parents with free computer science and STEM education programmes through Amazon Future Engineer and has teamed up with charity partner Magic Breakfast to deliver more than seven million healthy breakfasts to children at risk of hunger in disadvantaged areas of the country.
Earlier this year, Amazon partnered with Comic Relief to become the official home of the Red Nose. Amazon employees across the UK hosted fundraising activities and together with their customers and partners, raised £2.7 million to support those going through the toughest time of their lives.