Everything You Need To Know About Video Poker
Poker games have always been among the most popular casino games. They fill the players with tons of excitement, fun, and offer you the possibility to earn high rewards. The risks may be higher than some casino games, but that's what makes poker so interesting to play.
There are various types of poker games, with some of the most popular being Texas Hold'Em, 7 Card Stud, 5-Card Draw, High/Low Chicago, Omaha Poker (which is a type of Hold'Em poker), etc. These games are divided into three categories – stud, draw, and community card poker games.
But, there is one other type which is quite fun and doesn't require players to rely on skill that much. We are talking about video poker games. Many novices confuse this type with regular poker, when in fact, this type of poker is a bit different than the regular. That is why we wanted to share a few words of video poker and hope that you can learn everything there is to know about this game. Let's begin.
Basic Rules
Video poker games entered the casino scene back in the 1970s, and thanks to their interesting gameplay, they quickly became one of the most popular gambling games. It is one of the games which has some of the highest odds in casino gambling, but it also allows you to influence the outcome.
Additionally, it lets you have a certain level of anonymity as you can play this game by yourself and you are not required to deal with other players and dealers.
Playing video poker is quite simple. This game uses the standard 52-card deck. The player must first set the wager and then press the Deal button. When you press the button, you are dealt with 5 cards and you must choose which cards to keep and which to throw away.
After you make up your mind and you select the cards that you want to keep, you press the Draw button to replace the cards that you threw away. A wise decision on which cards you choose and which cards you want to discard is one of the most important things to do in this game.
The winnings in this game depend on the type of hand you have. Some of the winning hands are royal flush, two pairs, straight, etc.
There are many other things that you need to know about this game and if you want to look at the rules and gameplay in a much more detailed manner, make sure you follow the guide on how to play video poker. It contains some valuable tips that will help you win.
Good Strategies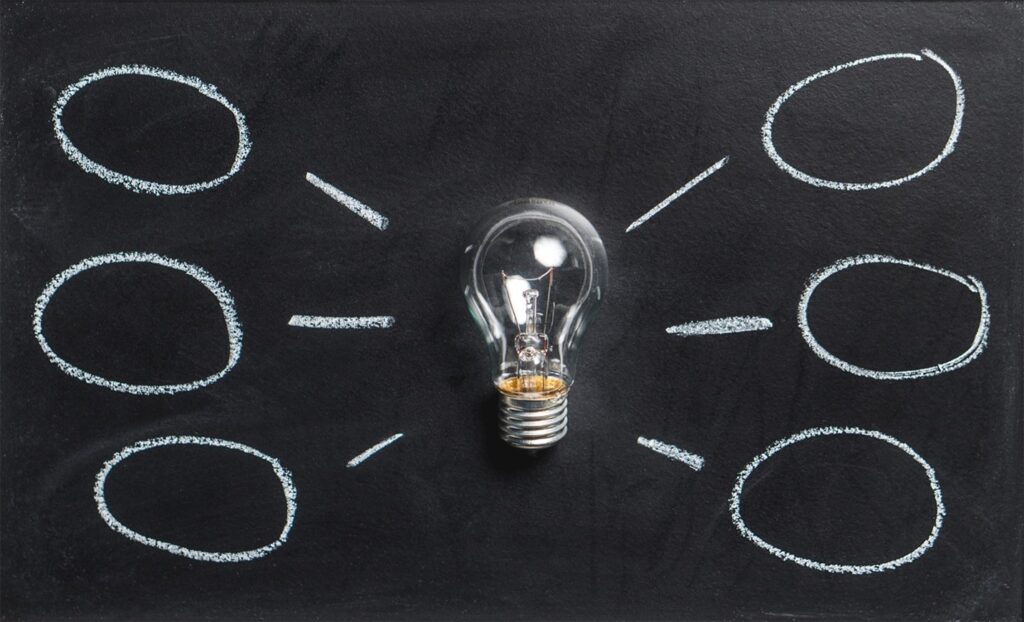 Video poker includes the use of strategies which can help you maximize your winnings. The first and most obvious strategy is a rather funny one – guessing. But, by doing this, you risk losing a lot of money, which is why it is important to learn the game properly before playing it.
One good strategy to play video poker is to choose the right pay table. Why? Unlike many other casino games, video poker games allow you to see the expected return before you even start the game. Make sure you do good research and find the table that includes good payouts.
Next up, the slow-down strategy is worth reading as it is one of the most important strategies. Video poker games are designed to make a profit for the casino, or in other words, have a house edge, which is no wonder.
No one is rushing you to make a quick decision and thus lose all your money. Take your time to think which cards you should keep and which ones you should discard. Slow it down and maybe take a break from time to time. This is especially important when playing Jacks or Better.
Finally, one other good strategy is to join a Club. This option is available to players that access online casinos to play video poker. At these sites, you will be required to play the game more often and collect comp points. While this may sound like a negative at first, the outcome is a rather good one.
Once you join these Clubs, you will be rewarded with exclusive gifts and promotions which are unique and available only to the members. They can give you a chance to reduce the house edge and maximize your winnings.
Video Poker Compared to Regular Poker
As we mentioned earlier, video poker has some similarities, but also some differences when compared to regular poker. One of the biggest similarities that these two types have is the card rankings. A Royal flush is the strongest hand in both of these games, and other hand values such as pair and straight are also available in both video and regular poker.
But, some of the differences that these two games have are connected to the gameplay. Unlike regular poker, video poker is played by just one player and it features no other competitors and dealers. It's you against the machine.
Next up, compared to regular poker, which has several decisive rounds, video poker has just 1 round. You pick your cards and wait to see the outcome. Bluffing, raising, and other skills may play a huge role in regular poker, but when you play video poker, they do not give you a lot of influence.
If you decide to play these games at an online casino, regular poker has a live version in which the gameplay takes place in real-time. That is not the case with video poker. The game is available 24/7 but there is no live version of it.
Where Can You Play Video Poker?
The first option would be to go to a land-based casino and enjoy these games. But, there is one other option which we mentioned several times throughout this article – online casinos. They have become very popular and have tons of great features.
Not only that, but online casinos have tons of advantages over the land-based casinos, which is one of the reasons as to why so many people around the world now prefer going online. Experts believe that online casinos will become the market leaders by 2023 and be the biggest profit-makers in this industry.
Now that you know what video poker is, are you ready to test your gaming skills?