The Best Ways To Give Your Business More Security In The Tough Months Ahead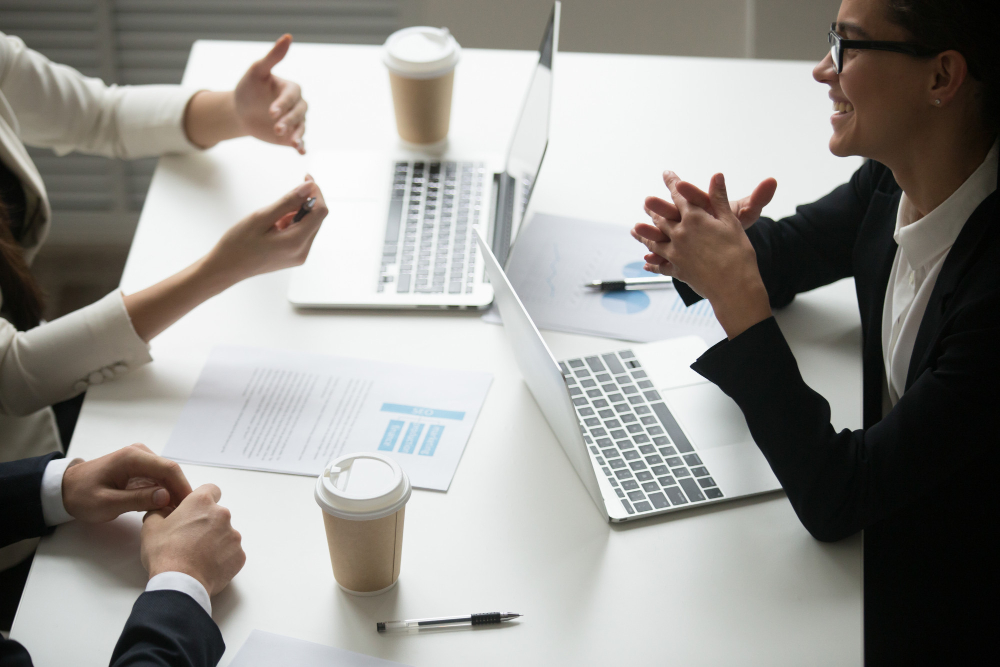 With economic turbulence ahead, UK businesses must shore up operations and strengthen financial safeguards. By being proactive, company leaders can boost their firm's security and resilience against unpredictable conditions in the coming months.
Build Up Cash Reserves
Having adequate cash reserves provides the ultimate buffer against revenue disruptions from downturns or unexpected costs. Build up savings during profitable periods to create an emergency fund covering at least 6 months of fixed overheads. Conserve cash by pausing non-essential expenditures and investments until conditions improve. Prioritise financial security.
Diversify Your Customer Base
Relying too heavily on a few major clients or sectors exposes you to risk if their budgets shrink. Broaden your customer mix to minimise revenue volatility if any one segment declines. Diversify your services as well so you can upsell new offerings to existing clients if needed.
Review Supply Chain Vulnerabilities
Analyse your supply chain for potential pain points like single-source vendors, overseas suppliers at risk of disruption, components with long lead times and limited inventory buffers. Develop contingency plans like alternative suppliers, minimum stock levels and localised sourcing to hedge risks. The more supply chain flexibility, the better.
Renegotiate Contracts With Key Vendors
Review terms with critical vendors and suppliers to negotiate improved pricing, payment terms and service level agreements where feasible. even modest improvements provide savings and security. Offering prepayment or volume commitments can provide bargaining power to secure favourable concessions.
Digitise And Automate Where Possible
Accelerating digitisation and automation of everything from order processing to reporting limits exposure to workforce disruptions and optimises efficiency. Self-service customer portals, automated financial processes and online collaboration reduce overhead. The more you can codify and digitise, the better.
Strictly Manage Accounts Receivable
With customers potentially delaying payments, diligent AR management minimises bad debt risk. Systematise invoicing, dunning, credit limits and collections tracking. Provide online portals for simplified customer account management. Maintaining healthy AR turnover is crucial.
Talk To Experts To Ensure You're Getting The Tax Grants That You Should Be.
Tap financial and tax experts to ensure you are utilising every tax reduction and government incentive available. Research schemes you may be eligible for, like R&D credits, employment and capital allowances, export support and SME grants. For example, you might assume that you need to run a large business in order to apply for the Research And Development Expenditure credit scheme. However, small businesses can absolutely apply for the RDEC scheme, and Buzzacott can help you do it. Their veteran team is well-trusted by businesses of all sizes, and their tailored approach will ensure that you leave nothing on the table.
Review Operations For Cost Savings
A detailed review of every business activity and process often reveals savings opportunities through waste reduction, automation and streamlining. Even small efficiencies add up substantially over time. No area should escape examination during an operational cost review.
Keep Employees Informed And Supported
With uncertainty rising, communicate transparently with staff about business conditions and lead by example maintaining positivity. Provide mental health resources if possible and be accommodating to employees' needs. Avoid layoffs if at all feasible. Engaged, reassured employees will give their best efforts.
With prudent steps taken today, businesses can better weather unpredictable conditions in the period ahead. Tough times also present opportunities which prepared leadership teams are poised to capitalise on.